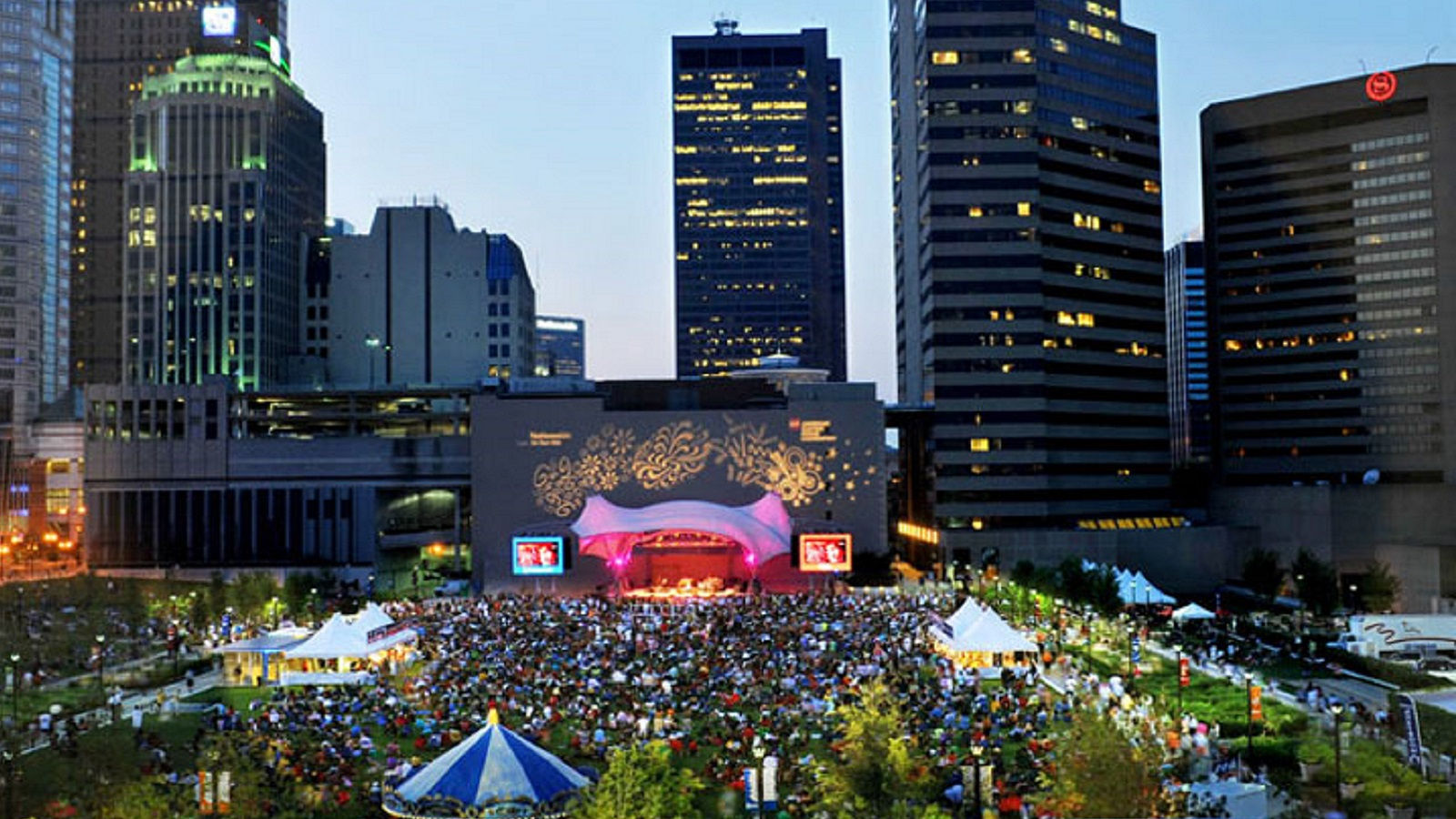 Join the local community for outdoor activities and entertainment at Columbus Commons Park. Opened in 2011, the park is located on the site of the former Columbus City Center Mall. It hosts events throughout the year and offers plenty of room for relaxation and recreation during the warmer months.
Sheraton Columbus Hotel at Capitol Square is conveniently located next to Columbus Commons Park.
Park Attractions Include:
Columbus Bicentennial Pavilion
This outdoor pavilion is home to live performances throughout the season. The Columbus Symphony Orchestra hosts regular concerts, and family-friendly movies are shown after dusk once a month during the summer.
Food Trucks
The park features local food trucks from May through October. Regular food trucks include Challah, Paddy Wagon, Pitabilities, Tatoheads, The Angry Wiener, Tortilla, and two more trucks rotating monthly.
Carousel
Hand-carved by local Ohio artists at Mansfield's Carousel Works, characters on this carousel include a frog prince, princess horse, tiger, giraffe, OSU Buckeye horse & chariot, and more. Rides cost $1 except on Fridays from 10AM-2PM, at which point they are free.
Reading Room
Friends of the Columbus Metropolitan Library have provided over 1600 books for this outdoor reading room. The reading room has tables and chairs under umbrellas and offers complimentary internet. A bookmobile visits the park on Fridays from 10AM-2PM.
Cafe
This permanent walk-up cafe is open from May through October.
Gardens
Twelve 2,000 sq. ft. plots feature seasonal plants throughout the year.