Hotel Information
Enjoy the comforts of home with our hotel features during your next stay at Sheraton Columbus Hotel at Capitol Square.
Participate in the Make a Green Choice program and earn a $5 voucher for food and beverage outlets or 500 Starpoints®

Internet: Complimentary basic speed Wi-Fi Internet access is available in public areas and in guest rooms
Our hotel is located approximately 7.3 miles away from John Glenn International Airport (approx. 10 minute drive). COTA operates direct bus service between Downtown and CMH airport. Click here to learn more about COTA services! Click here to learn about other transportation options.
Getting Here From The Airport
Parking
We offer secure valet parking for $30 per night (effective April 1, 2017), including in-and-out privileges. Valet vehicles can be a maximum height of 6'-7", length of 20'-7", width is no more than two tires on the rear axle and no trailers. Self-parking is available for a fee in the Columbus Commons Garage.
Sheraton Club
Enjoy the luxury of the Sheraton Club Lounge, a comfortable setting in which to gather with friends. Club level guests enjoy access to the Club Lounge with complimentary breakfast and evening hors d'oeuvres.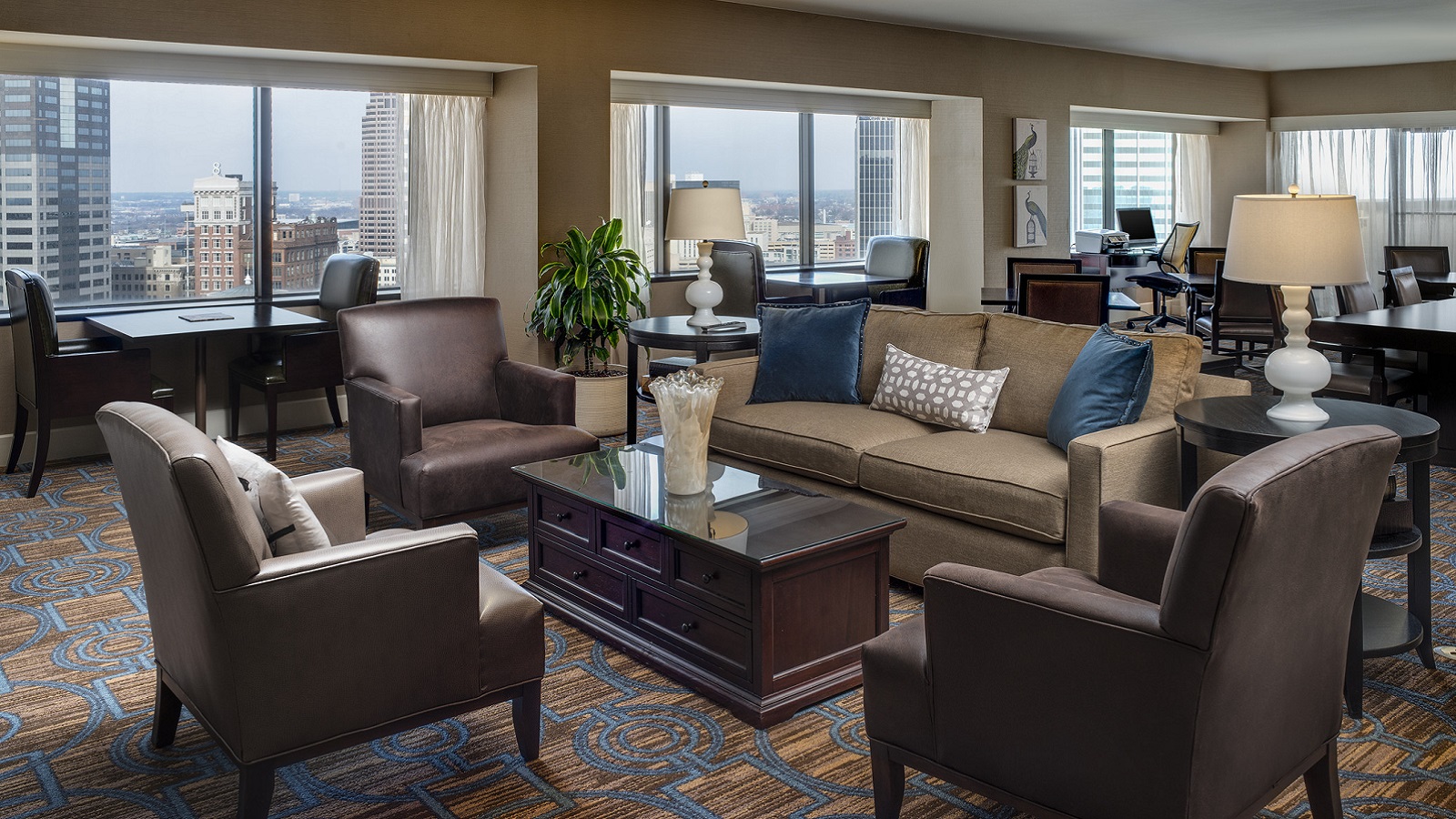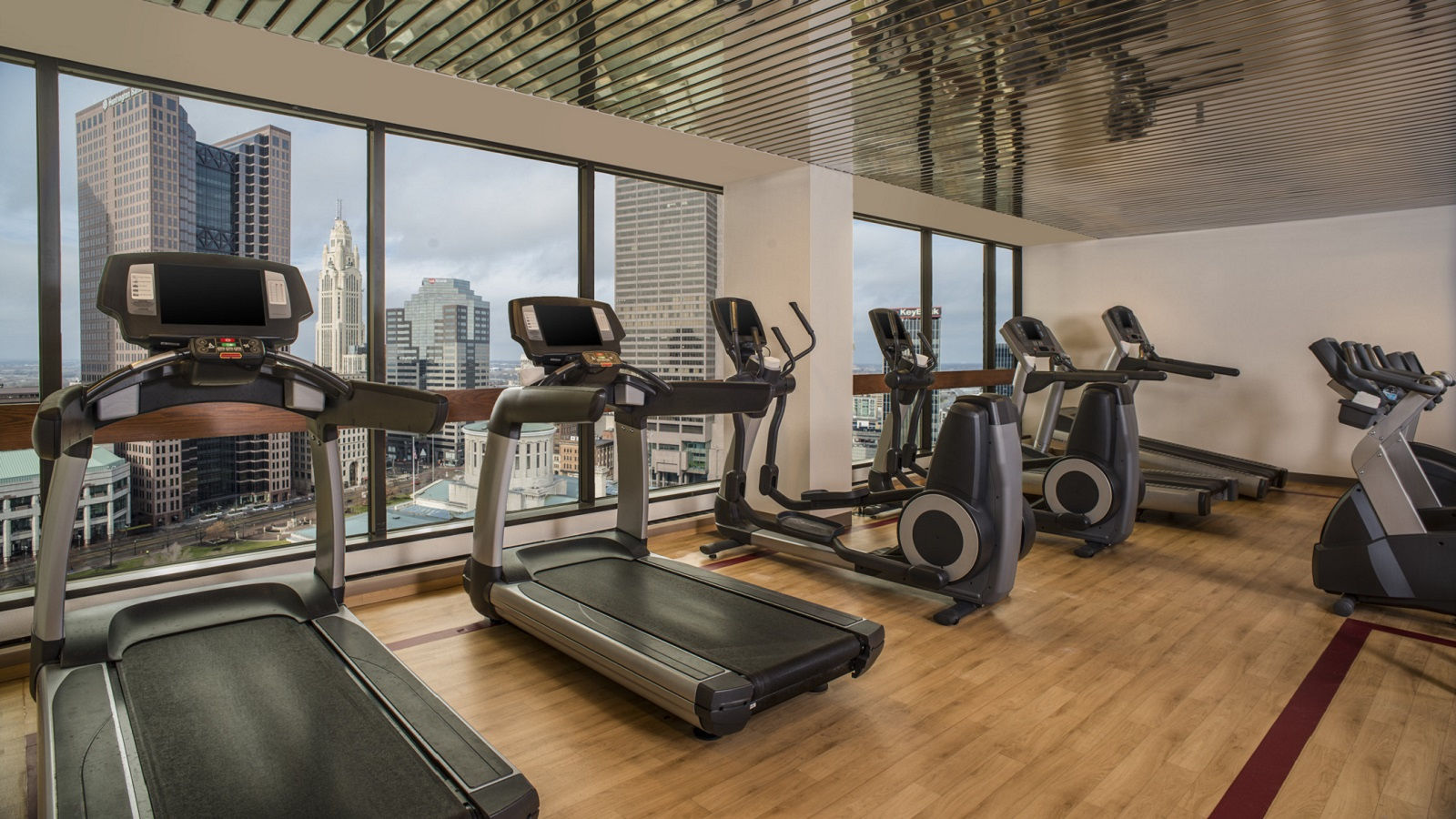 Fitness Center
We have everything you need to work up a sweat in our fitness center, including treadmills, ellipticals, strength-training machines, space for yoga mats and more. Open 24 hours a day, seven days a week.
Our guest service agents are happy to provide a number of services, from dinner reservations for a night out with friends to floral arrangements for that special someone. It's your own personal assistant.
Concierge Service